Trigger Sports LIVE!
For Show Updates & News:
Follow @ATSNtv
Tweet Your Comments to Host,
James B. Towle:
Tweet to @JamesBTowle
Follow @JamesBTowle
Click to Watch
ATSN.TV YouTube CHANNEL Below
NOW On PPV!

IT'S EASY! Just CLICK, LOG-IN & Enjoy!



3rd Annual Biathlon Race-Mammoth
Congratulations to Marc Sheppard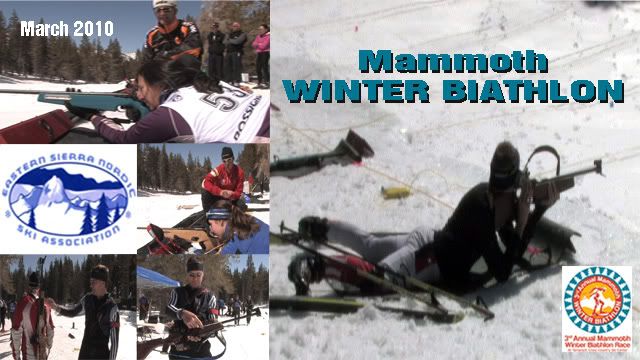 Order the full version on DVD at "ATSN.TV E-BAY Store"or call 888-785-2876.


North American FITASC
Dogwood Hollow
Congratulations to HOA, Will Fennell.

Order the full version on DVD at "ATSN.TV E-BAY Store"or call 888-785-2876.


Appleseed Project! RWVA Riflemen



Order the full version on DVD at "ATSN.TV E-BAY Store"or call 888-785-2876.



Return to Shibumi Mountain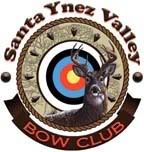 Order the full version on DVD at "ATSN.TV E-BAY Store"or call 888-785-2876.
The Only American Gun Maker
For More Information on the NCO 1911 www.karllippard.com


Trigger Sports LIVE!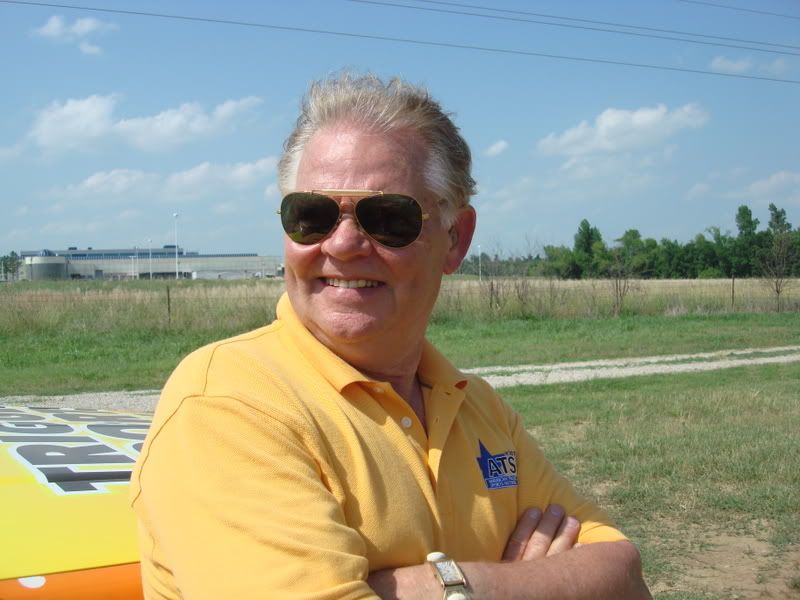 hosted by James B. Towle

Our shows are broadcast around the world and are always LIVE, ready to take your calls or questions via the chat room! We are committed to providing our viewers with the best shooting news, product reviews, and shooting tips straight from the pros themselves. You don't want to miss this show, but if you do miss it live, remember you can always watch the replay starting directly after the show. Below are just some of the topics we cover on Trigger Sports LIVE! show:
Show Guests LIVE! each week
Shooting tips and reports from world-class Shooting Instructors & Champions
NRA Update LIVE with Rachel Parsons
Hunting Report LIVE with Barbara Crown
David Codrea, Gun Rights Examiner
Event Updates & Shooter Interviews from our Field Correspondents & Reporters
Event Coverage from the US OPEN, PAN AM Shotgun, IHMSA, NSCA Natls,3X-Gun, Rimfire, USPSA, IPSC, ICORE, IRC
What We Can Offer You!

Event Coverage
Schedule a Field Reporter or Live Broadcast for your event at live@atsn.tv.
Video Production
A team of specialists put your products, events or services to video.

Advertising
Advertise your events, products or services on Trigger Sports LIVE!

Documentaries
Our professionals can create a video biography, history or documentary about you or your event!
We Can Film Your Event!

American Trigger Sports Network Television Show
FRIDAY NIGHTS
6:00PM PST/9:00PM EST




DISH NETWORK Channel 240 HUNT

DIRECTV Channel 604 PRST

STOP THE THREAT

EPISODES>
Featuring Marc MacYoung, Kelly Muir & Rob Pincus




Episode 1 - FRIDAY APRIL 5, 2013
STOP THE THREAT "Convenience Store Robbery"

Episode 2 - FRIDAY APRIL 12, 2013
STOP THE THREAT"Mall Incident"

Episode 3 - FRIDAY APRIL 19, 2013
STOP THE THREAT "Road Rage"

Episode 4 - FRIDAY APRIL 26, 2013
STOP THE THREAT "The Apartment"

EPISODES>
Featuring Michael Carrizales, Wes Doss & Rob Pincus




Episode 5 - FRIDAY MAY 3, 2013
STOP THE THREAT "Shotgun Robbery"

Episode 6 - FRIDAY MAY 10, 2013
STOP THE THREAT "Double Trouble"

Episode 7 - FRIDAY MAY 17, 2013
STOP THE THREAT"Midnight Robbers"

Episode 8 - FRIDAY MAY 24, 2013
STOP THE THREAT "Home Alone"

EPISODES>
Featuring Kelly Muir, Rob Pincus & Steve Vandermolen



Episode 9 - FRIDAY MAY 31, 2013
STOP THE THREAT "Lunch Break"

Episode 10 - FRIDAY JUNE 7, 2013
STOP THE THREAT"Parking Lot Hold Up"

Episode 11 - FRIDAY JUNE 14, 2013
STOP THE THREAT "Garage Confrontation"

Episode 12 - FRIDAY JUNE 21, 2013
STOP THE THREAT "Overwhelming Force"

Episode 13 - FRIDAY JUNE 28, 2013
STOP THE THREAT "The Accident"

SELF DEFENSEEXPERT GUESTS>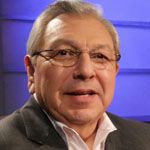 MICHAEL CARRIZALES>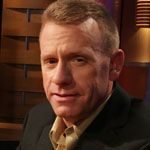 WES DOSS>
WES DOSS>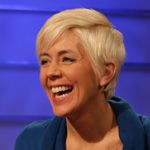 KELLY MUIR>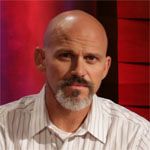 ROB PINCUS>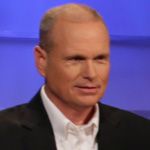 STEVE VANDERMOLEN>
WEEKLY AIR TIMES:
WEDNESDAY - 2:00PM PST/
5:00PM EST
THURSDAY - 10:00PM PST
FRIDAY - 1:00AM EST
FRIDAY - 6:00PM PST/9:00PM EST

MISS AN EPISODE?
VISIT OUR ARCHIVES ABOVE,
WWW.YOUTUBE.COM/ATSNTV
OR CLICK ON
THE PURSUIT CHANNEL BELOW

DAVID CODREA


GUN RIGHTS EXAMINER


MARK WALTERS


HOST - ARMED AMERICAN RADIO


BARBARA CROWN


PUBLISHER-THE HUNTING REPORT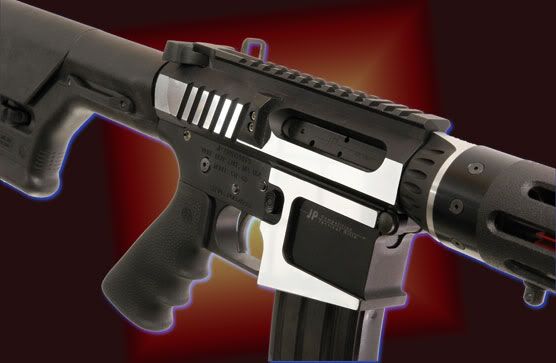 Upcoming Shows
Trigger Sports TV Coverage
FREE DVD TRANSCRIPT AVAILABLE Pay Shipping & Handling $9.95


JP Rifle Rocky Mountain 3-Gun
MGM Junior Training Camp
2013 New Season
Stop The Threat Series
ATSN News
Stop The Threat-Road Rage Viewer Comment
Hello there Mr. Towle,

I would first like to thank you for your efforts to educate us about the ever growing threat of violence we are exposed to daily. And in this regard I would also like to state that in the last 45 yrs. I have unfortunate enough to have been faced certain death by deadly individuals and multiple times, thus my intense interest in staying safe.

Regarding your episode I watched tonight about the man who initiated a road rage situation that resulted in him being shot and killed. I was faced with a similar situation while on my way to church a couple of years ago. I had stopped at a red light before making my right turn when a man who was following very close to my bumper, bumped me at the red light and honked his horn, as if to say just go already. I'm not one to get angry, so when traffic permitted I continued with my right turn and quickly got out of the path of this man who was in an obvious hurry, and apparently a bad mood as well. I do not engage in road rage and will do anything I can to avoid such situations. However, when I approached the next red light I tried to stay as far back from him as possible, he was now in front of me so I stopped a good distance behind him to avoid any further issues. But when the light turned green he sat for a moment until the car behind me honked their horn, as he was now holding traffic up. He then put his car in reverse and raced backward toward me, so I quickly put my car in reverse and moved back as far as I could without hitting the car behind me. He slammed on his brakes just before he would have run into me. He then he put his car in park and got out and started running toward my window with pure rage. I was petrified and really didn't know what I was going to do, so I quickly rolled up my window and locked my door, but when he got up to my window and began beating on it with his fists, I drew my weapon and ordered him to get away from me. He complied and got back into his car and drove off. I'm a 5' 4" 115 lb. disabled man and really didn't know what else to do but stop the threat from further escalation.

As for the man in your episode, if I had been him I think I would have wanted to stay on the freeway and try to stay away from the individuals who had bumped him, and made hand gestures simulating they had a gun. But most importantly, I would definitely not have done anything to cause things to escalate. Avoidance and awareness are the first steps I utilize in preventing a deadly encounter. But since this man had already managed to get himself in over his head, he certainly did the wrong thing by exiting the freeway and then pulling over to the side of the road. As you stated, he made himself an easy target. Exiting the freeway in my opinion only complicated things for him and created confusion, in that, he is now subject to getting stuck at a red light or stop sign, making him even more vulnerable. While traveling down the interstate he would at least have the ability to make himself into a moving target, and a possible option of maneuvering around traffic to avoid giving the suspects an easy shot. Doing all this while getting on his cell phone with LE might have saved him. M. B., Sr.
Our Fans Say It All!

"James,
Fantastic episode!

We covered a little bit on that drill during my Suarez class I took this last June...I understand they get into alot more of that and more in their advanced classes as well.

The staff there at Thunder Gun Range looks to be a great one and if ever given the opportunity to get there and take some training I'll be all over it!

Great show once again boss!!!"
Gene H.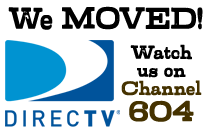 Award-Winning Presentations
ATSN WINS TWO SILVER TELLY AWARDS
American Trigger Sports Network (ATSN) has been honored by the 33rd Annual Telly Awards as among the very best in outstanding local, regional, and cable television programs.>

The Winners of the 33rd Annual Telly Awards have been announced and American Trigger Sports Network (ATSN) was honored with two Silver Telly Awards, the highest honor, for outstanding television production. With nearly 12,000 entries from 50 states and numerous countries, this year's Telly Awards has been one of the most competitive in history.

ATSN was honored in the TV Programs category for its latest new and original series, "Stop the Threat" highlighting the premiere episode entitled,"The Jogger".